The perfect gift for family & friends
Hundreds of interesting questions to bring together family and friends. From the answers we'll print your personal book - for lasting memories.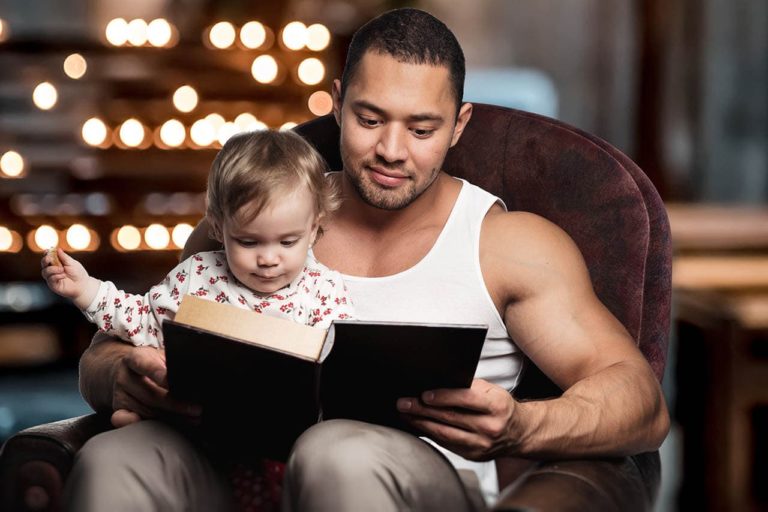 From app to book, on your own or with the help of family & friends!
Each week, we'll send you a relevant question about your life – or about your growing up kid(s). Your answers can be private or public for your follower and friends.
When you think you're done, we'll print a book from your stories and answers for yourself or as a gift. 
The best life stories, told by yourself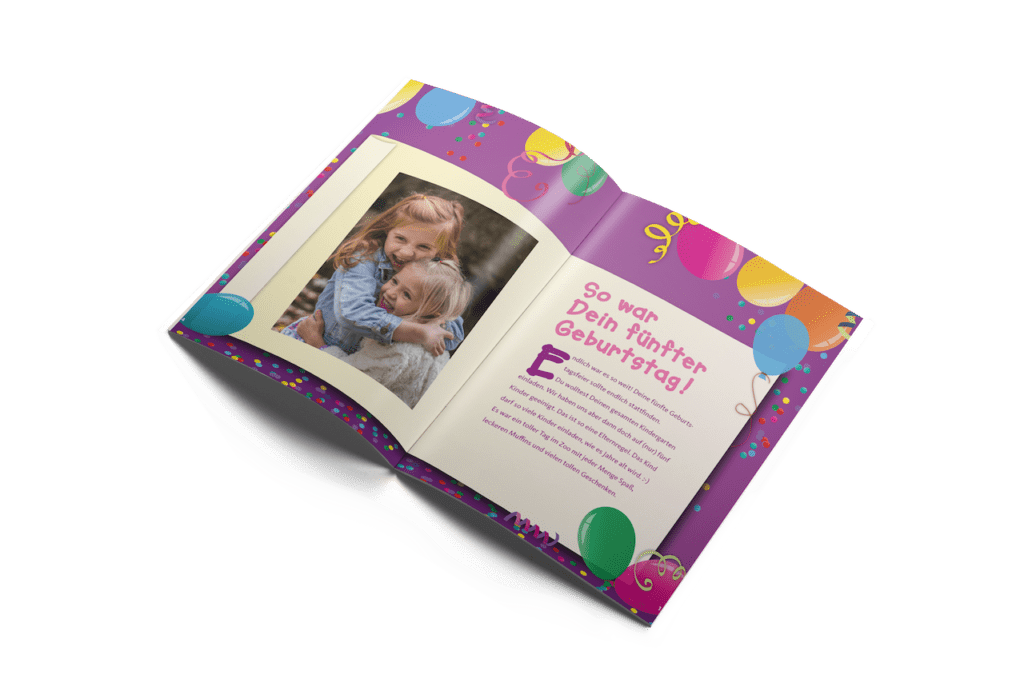 Just write, wherever you are.
Thanks to a responsive design, you can either use Meminto stories directly on your notebook or also with your smartphone. And if that's not enough: We're already working on an app that you can download soon from the app stores for free!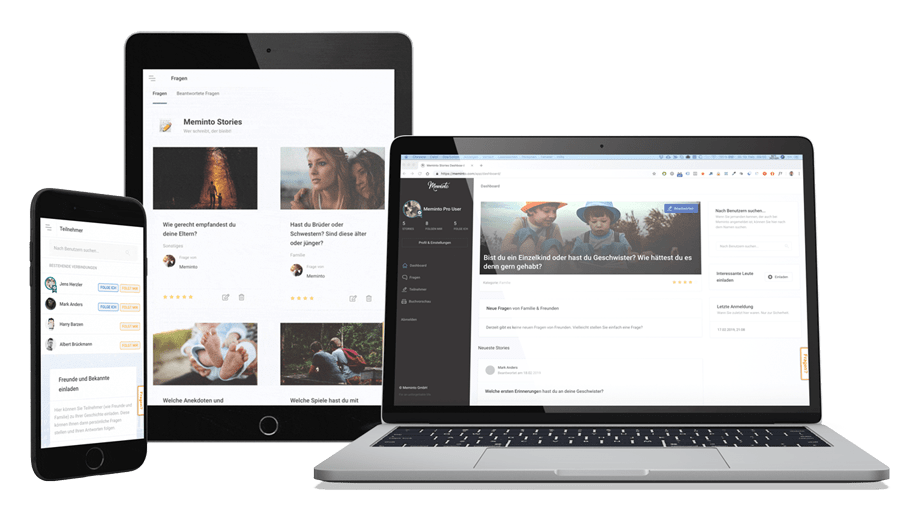 Almost endless questions!
Our question bank covers more than 1300 questions about different situations and events of life. We want to keep is as relevant as possible for you – that's why you will be able to predefine your very own question selection from our database.
Here is a small insight: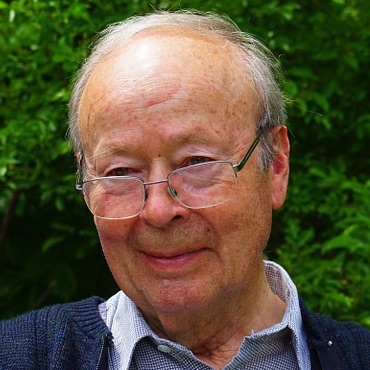 Hans-Martin, 69
Had a fullfilled life
I've searched for a possibility to write down my story, but the organisation and structure was always a problem for me. Meminto Stories lead me through this process very well, after 6 months I was done. I liked it a lot!

⭐️ ⭐️ ⭐️ ⭐️ ⭐️
Ellen, Jan and Markus
have been gifted with Meminto Stories books
Mom and Dad created a book for each of us. Now we can read on our own, what they've experienced with us when we were little. We had much fun apparently! It's great that they remembered many of those events with the questions from Meminto.

⭐️ ⭐️ ⭐️ ⭐️ ⭐️
Karin & Granny Brigitte
printed the book 8 times
We have thought about buying a "Tell about your life" book before, but the questions were always predefined and inconvenient. Here, the opportunity to create your own questions was exciting and refreshing. Grandma loved the fact that we showed interest in her life and that we participated in creating her biography. It has definitely bound us together.

⭐️ ⭐️ ⭐️ ⭐️ ⭐️
The usage of Meminto Stories software for creating a book is basically free. If you want to finish faster or enjoy more features while creating the book, you can upgrade your account for a cheap price.
Meminto Stories books are provided in three variants and price categories.

...is also available for kids & parents!
With questions through the eyes of a child, parents will easily remember many situations about growing up and the special moments with their children.
Now you can create a personal book for them with many questions up to their 14. birthday and hand it over when the time has come.