Here you will learn how to release your book and complete your book order.
When you are done, click on "Preview". There you can see the first preview of your book. Here you can also design the cover and set everything for the content, font, images etc.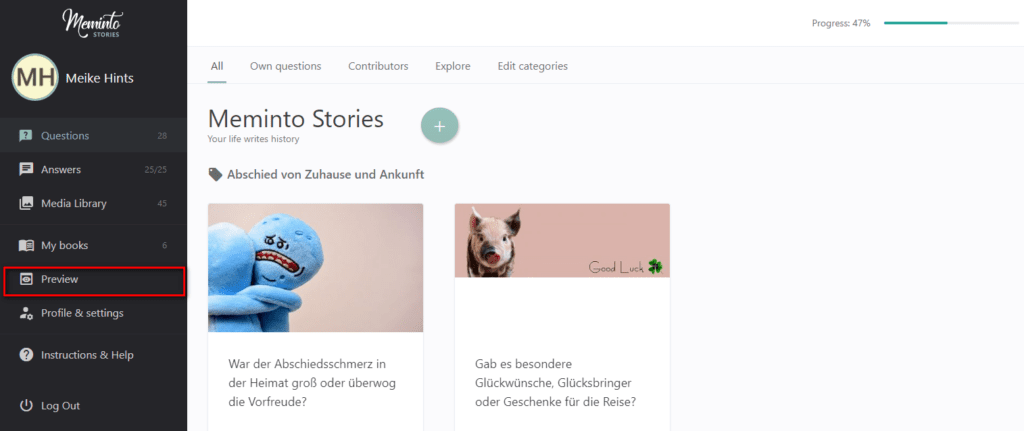 When you are ready, you can click on "Order". Here you will also see the hint that you have to create the PDF preview first. Since I haven't done that yet, I can't click on "Complete Order" yet.
Therefore, click on "Generate PDF" first.
After a few minutes, you will receive an email with 2 PDFs, one with the cover and one with the interior. Look through them completely and then click on "Release and complete order".
If everything fits and you don't want to change anything, you can complete the order.
Enter the shipping information.
You can also add more copies and extras here.
At the end you have to confirm that you have viewed and checked the book. Now click on "Order book".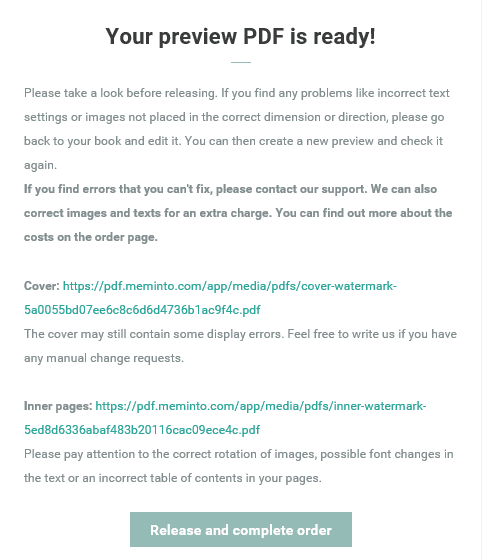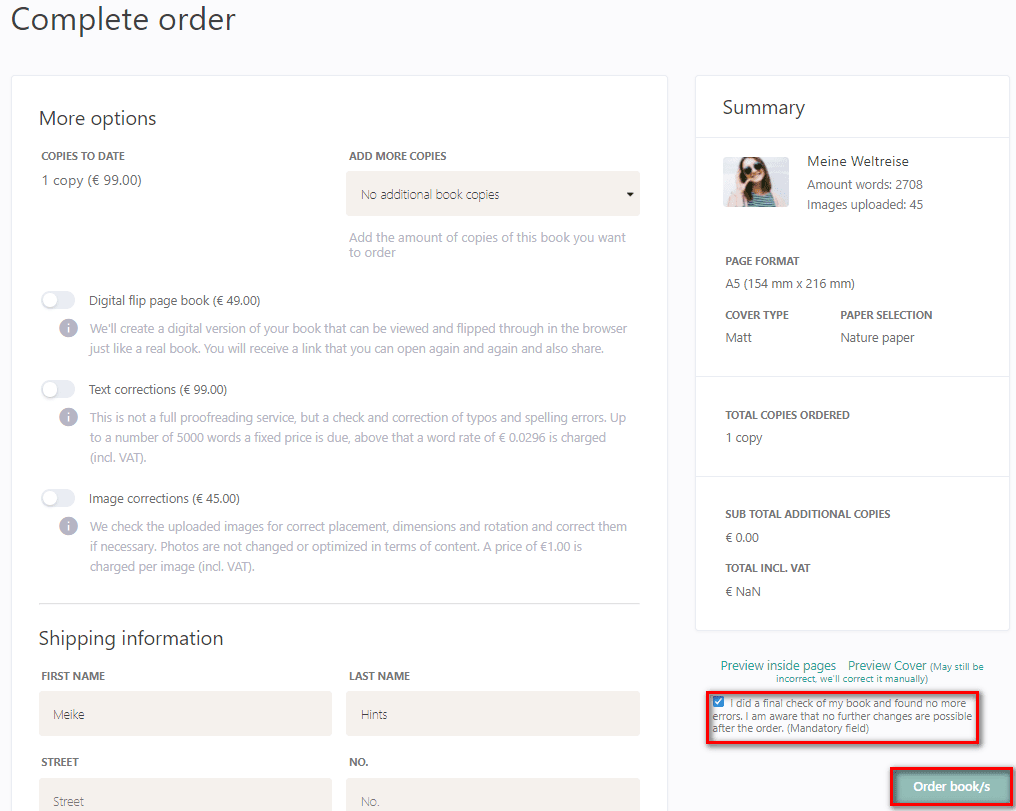 Have fun with your Meminto Stories book!